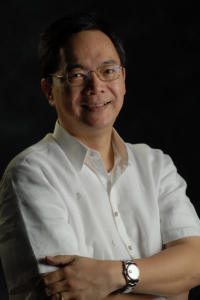 Mark Victor Cabili Bautista is the man behind the DDI Group. He insists he is not an artist, but a designer, a tinkerer, researcher, problem-solver, and builder who has become an expert manager of time, workflow and materials.
As a child, Mark was avidly curious about mechanical objects and their inner workings. He loved to sketch cars, houses, and fighter jets. Toys were to be picked apart to figure out their engineering. When he didn't have any more to play with, he made his own out of whatever materials were available to him.
Mark's design process starts with defining the problem, focusing on a solution, and then perfecting it by tinkering and testing through trial-and-error. His design solutions grow out of his "less is more" philosophy. For him, form follows function; objects must be simple enough to be easily understood and must conform comfortably to human needs and interactions. His research includes studying human behavior, especially the interaction with and usage of objects. His many interests, curiosities and inclinations enable Mark to apply his problem-solving and design skills to diverse fields – transportation, science, electronics, technological systems, space design, service design, fixtures, ergonomics, fabrication, store system solutions and many more.
Today, he has his hands full working on personal design projects, like the Sky Jeepney, a double-deck air-conditioned jeep which he envisions as tourist transportation. He runs three companies: Design Development Industries, which designs and fabricates checkout counters, transportation solutions and everyday products; MVCB Industrial Design, which he set up specifically to serve the design and fabrication needs of the Mind Museum, and now creates exhibits, interactive sculptures, and product designs for multiple clients; And MMSJ, which focuses on the maintenance of the Mind Museum's exhibits.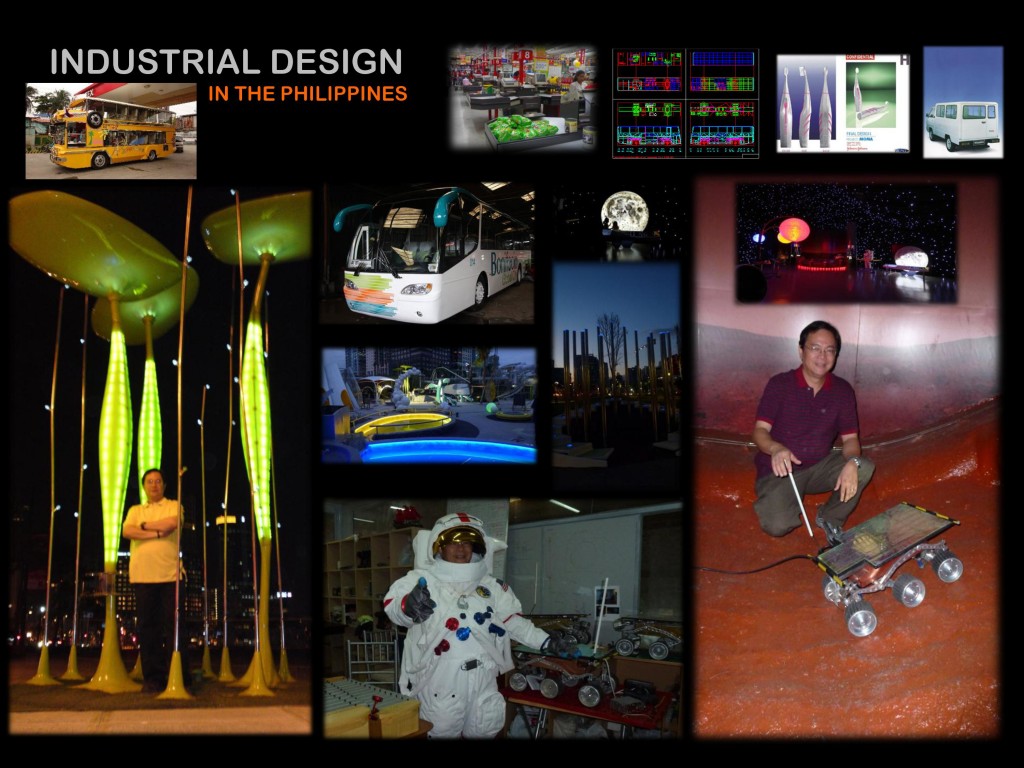 EDUCATIONAL BACKGROUND
Elementary:
Grade 1 to 3 St. Paul's University, Tuguegarao, Cagayan 1969 to 1972
Grade 3 to 6 Tuguegarao East Central Elementary School 1972 to 1975
High School:
St. Louis University Tuguegarao 1975 to 1979
College:
University of Santo Tomas College of Architecture and Fine Arts
Bachelor of Fine Arts Major in Industrial Design 1979 to 1983
ACADEMIC AND PROFESSIONAL DEVELOPMENT
Seminars, Design Presentations, Exhibitions & Museums Visited
Third Asian Design Week
Osaka, Japan September 1993
Seminar on Product Development and Design
Sponsored by the Asian Productivity Organization
Taipei, Taiwan November 1995
Johnson & Johnson Design Presentation
Reach Powerbrush
London, England July 1998
Johnson & Johnson Design Presentation
Reach Powerbrush
Tokyo, Japan November 1998
Johnson & Johnson Design Presentation
Reach Powerbrush
Tokyo, Japan December 1998
Design Meeting
KAIST Seoul, Korea January 2000
New York International Auto Show
New York City April 2001
Intellectual Property and Design Management Seminar
AOTS Yokohama Kenshu Center
Yokohama, Japan Feb 3-17 2009
New York International Auto Show
New York City April 2009
Tokyo International Motor Show
Tokyo Big Sight, Tokyo, Japan Dec. 2013
Plant Visits
Mercedes Benz Main Facilities
Sindelfigen, Stuttgard, Germany 2005
Ecokimera Factory, Osaka Japan 2006
Keiba Tools Factory, Niigata Japan 2009
Seminars & Conventions
ASPAC 2012 Singapore
IAAPA Asian Attractions Expo, Hong Kong 2013
TEA Summit, Disneyland Hotel, Anaheim, California April 2014